Management Meeting 10th July 2019 -

Congratulations to Broadway & Horton 2nd XI on winning June's Team of the Month.
East Huntspill CC has withdrawn its team from Division 7 North. The points gained by opponents to date will be removed from the Div. 7 N table.
Congratulations to May Team of the Month winners, Temple Cloud 1st XI. Their captain Kevin Curtis seen here receiving the award from Edward Martin. The prize for May was T20 tickets donated by David Pomeroy of Monmouth Scientific, our League Sponsor.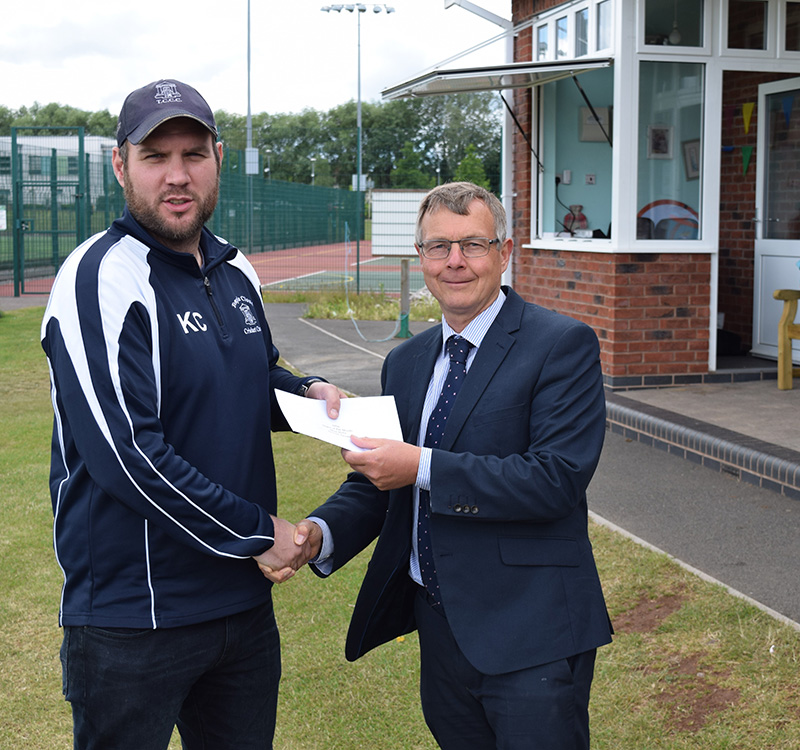 Desert Springs Club 8-A-Side Competition -

Overseas Player Registrations as at 02/06/2019 -

Pitch Marking Trial. Matt Counsell, in conjunction with the Groundsmen's Association and the ECB, plan to trial a reporting system to gauge the quality of pitches in the SCL. The trial needs the support of the 'away clubs' in completing the report form. See the notes on the form for more assistance. If there are any difficulties or questions, contact Matt on 07772 538068 or matthew.counsell@somersetcricketboard.org -

Street CC are seeking some Sunday friendly fixtures on the following dates - 04/08, 1/09. Please contact Mike Storey.
The Recycling Factory is available for any Club that wishes to raise funds by recycling -